I love summer movie season, there are so many amazing movies coming soon and I wanted to share a few that I am most looking forward to.
So Spiderman comes out today and I am so excited to go see that with my husband, but what else is upcoming that I need to see? So many movies this summer...
Neighbours - May 9
Having relocated to the suburbs to raise a baby, two young parents begin feuding with the fraternity that moves in next door. With Seth Rogen, Zac Efron, Rose Byrne and Christopher Mintz-Plasse
Mandy's Mind - Zefron topless, Rogen's comedy, the trailer looks awesome - I won't miss this one!
Moms Night Out - May 9
All Allyson and her friends want is a peaceful, grown-up evening of dinner and conversation . . . a long-needed moms' night out. But in order to enjoy high heels, adult conversation and food not served in a paper bag, they need their husbands to watch the kids for three hours—what could go wrong?
Palo Alto - May 9
Palo Alto weaves together three stories of teenage lust, boredom, and self-destruction: shy, sensitive April (Emma Roberts), torn between an illicit flirtation with her soccer coach (James Franco) and an unrequited crush on sweet stoner Teddy (Jack Kilmer); Emily (Zoe Levin), who offers sexual favors to any boy to cross her path; and the increasingly dangerous exploits of Teddy and his best friend Fred (Nat Wolff), whose behavior may or may not be sociopathic.
Million Dollar Arm - May 16
In a last-ditch effort to save his career, a sports agent travels to India to find a young cricket player he can turn into baseball's next great pitching ace. With Jon Hamm, Aasif Mandvi, Bill Paxton and Suraj Sharma
Blended - May 23
After a disastrous blind date, two single parents hope to never see each other again but end up on the same vacation with their respective children. With Adam Sandler, Drew Barrymore, Kevin Nealon and Terry Crews.
Cold in July - May 23
A Texas man shoots and kills a burglar in his home and is hailed as a hero, but he soon fears for his family's safety when the burglar's ex-con father seeks revenge. With Michael C. Hall, Sam Shepard and Don Johnson.
Mandy's Mind - I miss me some Dexter, very much looking forward to seeing Michael C Hall again.
X-Men - Days of Future Past - May 23
The X-Men join forces with their younger selves from the past to change a major historical event in hopes of saving the future. With Hugh Jackman, James McAvoy, Michael Fassbender and Jennifer Lawrence.
Mandy's Mind - do I need to say anything? Must See.
Maleficent - May 30
A retelling of the classic "Sleeping Beauty" tale from the perspective of the villainess Maleficent. With Angelina Jolie, Sharlto Copley, Elle Fanning and Sam Riley
Mandy's Mind - Sleeping Beauty was the first movie I saw in theatre. This movie excited me! Can't wait to see Jolie as Maleficent!
Night Moves - May 30
Three radical environmentalists plot to blow up a hydroelectric dam. With Jesse Eisenberg, Dakota Fanning and Peter Sarsgaard.
Mandy's Mind - casting looks good, interested to see this flick.
TFIOS - June 6
Two teenagers meet and fall in love at a cancer support group in this adaptation of the novel by John Green. With Shailene Woodley, Ansel Elgort, Laura Dern and Sam Trammell.
Mandy's Mind - obsessed! Can't wait!
22 Jump Street
Having conducted a successful narcotics operation posing as high school students, two cops try to crack a new case at a college. With Jonah Hill, Channing Tatum and Ice Cube.
Mandy's Mind - obliged to see my husband's movies. Channing has been doing very well and as his wife, I support all his projects ;) ha ! First one was hilarious, I can't wait to see this sequel
How train your Dragon 2 - June 13
A young Viking and his faithful dragon must protect both their kind from a power-hungry warlord in this sequel to the 2010 animated film. With the voices of Jay Baruchel, Gerard Butler, Kit Harington and Cate Blanchett.
The Rover - June 13
The Rover is set in a world ten years following the collapse of the western economic system, where Australia's mineral resources have drawn the desperados and dangerous to its shores. With society in decline, the rule of law has disintegrated and life is cheap. The film follows hardened loner Eric (Pearce), who travels the desolate towns and roads of the Australian outback. When a gang of thieves steals his car they leave behind the wounded Rey (Pattinson) in their wake. Forcing Rey to help track the gang, Eric will go to any lengths to take back the one thing that matters to him.
The Signal - June 13
Three college students on a road trip across the Southwest experience a detour: the tracking of a computer genius who has already hacked into MIT and exposed security faults. The trio find themselves drawn to an eerily isolated area. Suddenly everything goes dark. When one of the students, Nic (Brenton Thwaites), regains consciousness, he is in a waking nightmare…
Third Person - June 20
Three stories of love, passion, trust and betrayal play out in New York, Paris and Rome. With Liam Neeson, Mila Kunis, Adrien Brody and James Franco.
Redemption Trail - June 20
The daughter of a murdered Black Panther living off the grid has her hermetic life interrupted when she gives reluctant shelter to a young woman who has attempted suicide. With Lily Rabe, LisaGay Hamilton and Hamish Linklater.
Step Up All In - June 25
A high-stakes dance contest in Las Vegas brings together crews from previous installments of the "Step Up" franchise. With Ryan Guzman, Briana Evigan and Stephen "Twitch" Boss.
'Whitey: United States of America v. James J. Bulger' - June 27
A documentary about the trial of the infamous gangster James "Whitey" Bulger. Directed by Joe Berlinger.
Transformers - June 27
Three years after an epic battle has forced the shape-shifting robots known as Transformers into hiding, a garage inventor makes a startling discovery. With Mark Wahlberg, Stanley Tucci, Kelsey Grammer and Sophia Miles.
Snowpiercer - June 27
A global-warming experiment has killed off most life on the planet and the survivors reside aboard a train that travels around the frozen globe. The oppressed passengers in the rear section revolt against the elites up front. With Chris Evans, Jamie Bell and Tilda Swinton
Tammy - July 2
After wrecking her car, getting fired from her thankless fast-food job and catching her husband cheating, a small-town woman sets out on a trip to Niagara Falls with her hard-drinking grandmother. With Melissa McCarthy, Susan Sarandon, Allison Janney and Gary Cole.
Mandy's Mind - Love Melissa McCarthy!
Being Again - July 4
Reeling from a breakup with her musical partner and longtime boyfriend, a songwriter in New York City has a chance encounter with a disgraced record label exec that blossoms into something more. With Keira Knightley, Mark Ruffalo, Hailee Steinfeld and Adam Levine.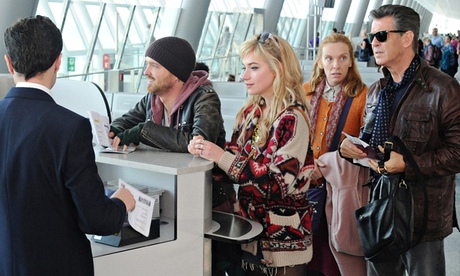 A Long Way Down- July 11
Four strangers happen to meet on the roof of a London building on New Year's Eve, each with the intention of committing suicide, then mutually agree to temporarily call off their plans. With Pierce Brosnan, Toni Collette, Aaron Paul and Imogen Poots.
May in the Summer - July 11
A sophisticated New Yorker returns to her childhood home in Jordan for her wedding, and cultural and familial conflicts lead her to question the step she is about to take. With Cherien Dabis, Alia Shawkat and Nadine Malouf.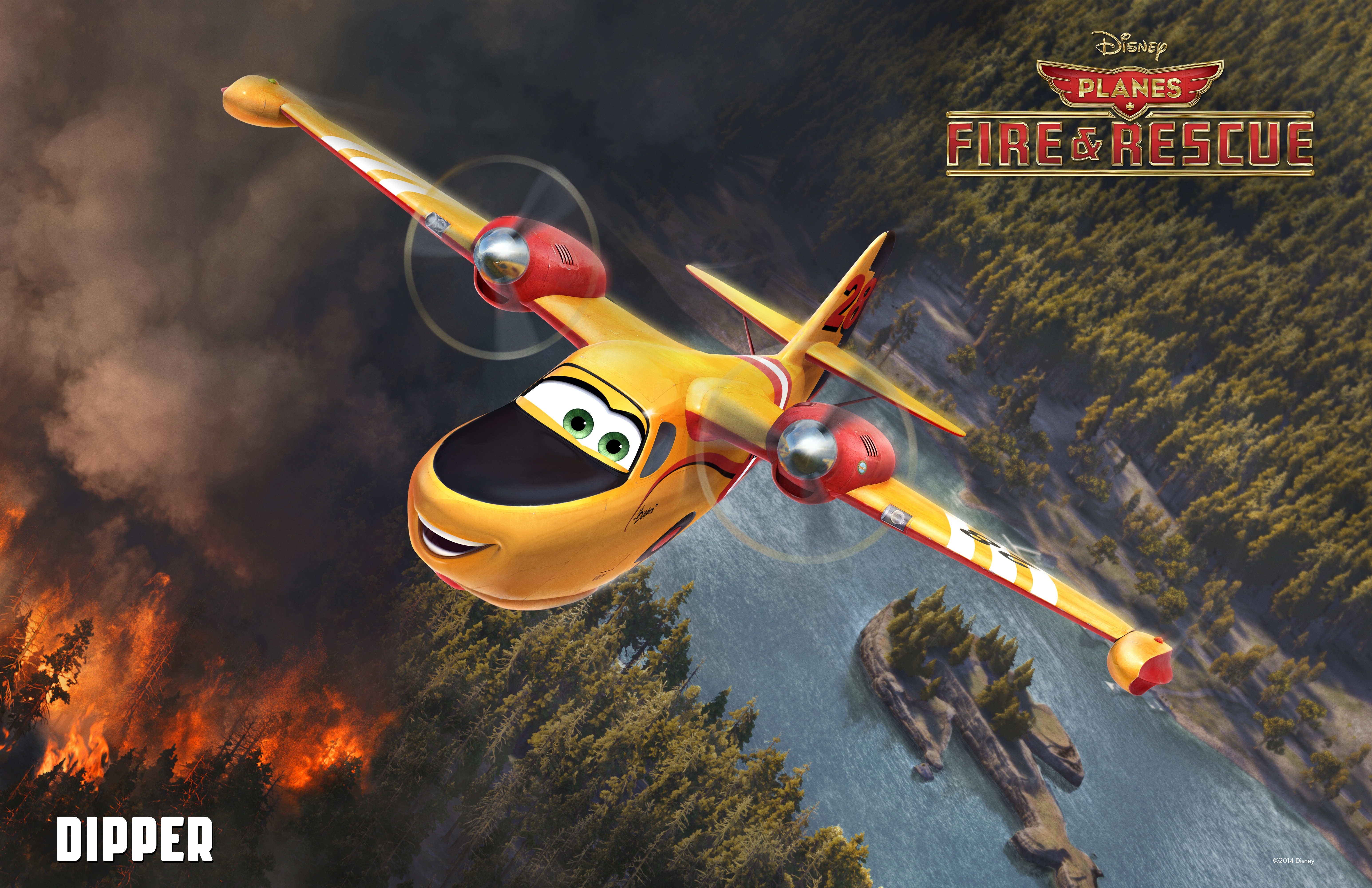 Planes Fire & Rescue - July 18
In this animated movie set in a world of anthropomorphic aircraft, a famous air racer learns that his engine is damaged and shifts gears into the world of aerial firefighting. With the voices of Dane Cook and Julie Bowen
Jupiter Ascending - July 18
A housecleaner has her life turned upside down when she is saved from bounty hunters by a genetically engineered ex-military warrior and learns she is intergalactic royalty. With Channing Tatum, Mila Kunis, Sean Bean and Eddie Redmayne.
Mandy's Mind - Channing. Tatum. Done!
Wish I Was Here - July 1
When his ailing father takes a turn for the worse, a thirtysomething actor struggling to support his family decides to pull his kids from the pricey yeshiva school their grandfather was paying for. With Zach Braff, Kate Hudson, Mandy Patinkin and Josh Gad.
Happy Christmas - July 25
The household of an aspiring novelist, her filmmaker husband and their 2-year-old son is turned upside-down when the father's irresponsible younger sister comes to stay with them after a breakup. With Melanie Lynskey, Joe Swanberg, Anna Kendrick and Lena Dunham
A Most Wanted Man - July 25
German and U.S. intelligence agents take notice when a brutally tortured half-Chechen, half-Russian immigrant turns up in Hamburg's Islamic community laying claim to his father's ill-gotten fortune. With Philip Seymour Hoffman, Rachel McAdams and Willem Dafoe.
Hercules - July 25
Everyone knows the legend of Hercules and his twelve labors. Our story begins after the labors, and after the legend… Haunted by a sin from his past, Hercules has become a mercenary. Along with five faithful companions, he travels ancient Greece selling his services for gold and using his legendary reputation to intimidate enemies. But when the benevolent ruler of Thrace and his daughter seek Hercules' help to defeat a savage and terrifying warlord, Hercules finds that in order for good to triumph and justice to prevail... he must again become the hero he once was... he must embrace his own myth... he must be Hercules
Sex Tape - July 25
To spice up their love life, a couple of 10 years make a marathon sex tape and then scramble to erase it from existence after they accidentally send it to friends and family members. With Cameron Diaz, Jason Segel, Rob Corddry and Ellie Kemper.
Guardians of the Galaxy - Aug. 1
After stealing a mysterious orb coveted by an intergalactic villain, a brash adventurer teams with a motley crew of alien outlaws to survive and save the universe in this movie based on the Marvel comic book. With Chris Pratt, Zoe Saldana, Dave Bautista and Bradley Cooper.
Cabin Fewver - Aug. 1
A group of friends' vacation in the Caribbean devolves into a nightmare after they stumble upon an abandoned research facility where a deadly, flesh-eating virus has been unleashed. With Sean Astin, Currie Graham and Ryan Donowho
What If - Aug. 1
A medical-school dropout who has been repeatedly burned by bad relationships decides to put his love life on hold, only to spark a connection with an animator who, unfortunately, has a live-in boyfriend. With Daniel Radcliffe, Zoe Kazan and Rafe Spall.
Lucy - Aug. 8
A woman forced to act as a drug mule accidentally ingests some of the contraband and finds it gives her superhuman abilities, then turns the tables on her captors. With Scarlett Johansson and Morgan Freema
Teenaged Mutant Ninja Turtles - Aug. 8
Four anthropomorphic turtles trained in martial arts team with a fearless reporter and her wisecracking cameraman to save New York City from the villain Shredder and his henchmen, the Foot Clan. With Megan Fox, Will Arnett, William Fichtner and K. Todd Freeman.
Mandy's Mind - I saw the original TMNT in theatres in Elementary School - excited to see the remake
The Giver - Aug. 13
In a seemingly utopian society marked by contentment and conformity, a young man is selected to be the new Receiver of Memory, the lone person in his community who carries the knowledge of the old world. With Brenton Thwaites, Jeff Bridges and Meryl Streep.
Mandy's Mind - love the novel, will def check this out
If I Stay - Aug. 22
After a car accident leaves her caught between life and death, a young woman must choose her fate in this adaptation of Gayle Forman's young-adult novel. With Chloe Grace Moretz, Mireille Enos and Jamie Blackley
When the Game Stands Still - Aug. 22
A football coach takes his high-school football team from obscurity to a record-shattering 151-game winning streak. With Jim Caviezel, Michael Chiklis and Alexander Ludwig.
The Loft - Aug. 29
Five married guys conspire to share a penthouse loft where they can carry out hidden affairs, but things go awry when they discover the dead body of an unknown woman there and no one knows whom to trust. With Karl Urban, James Marsden and Wentworth Miller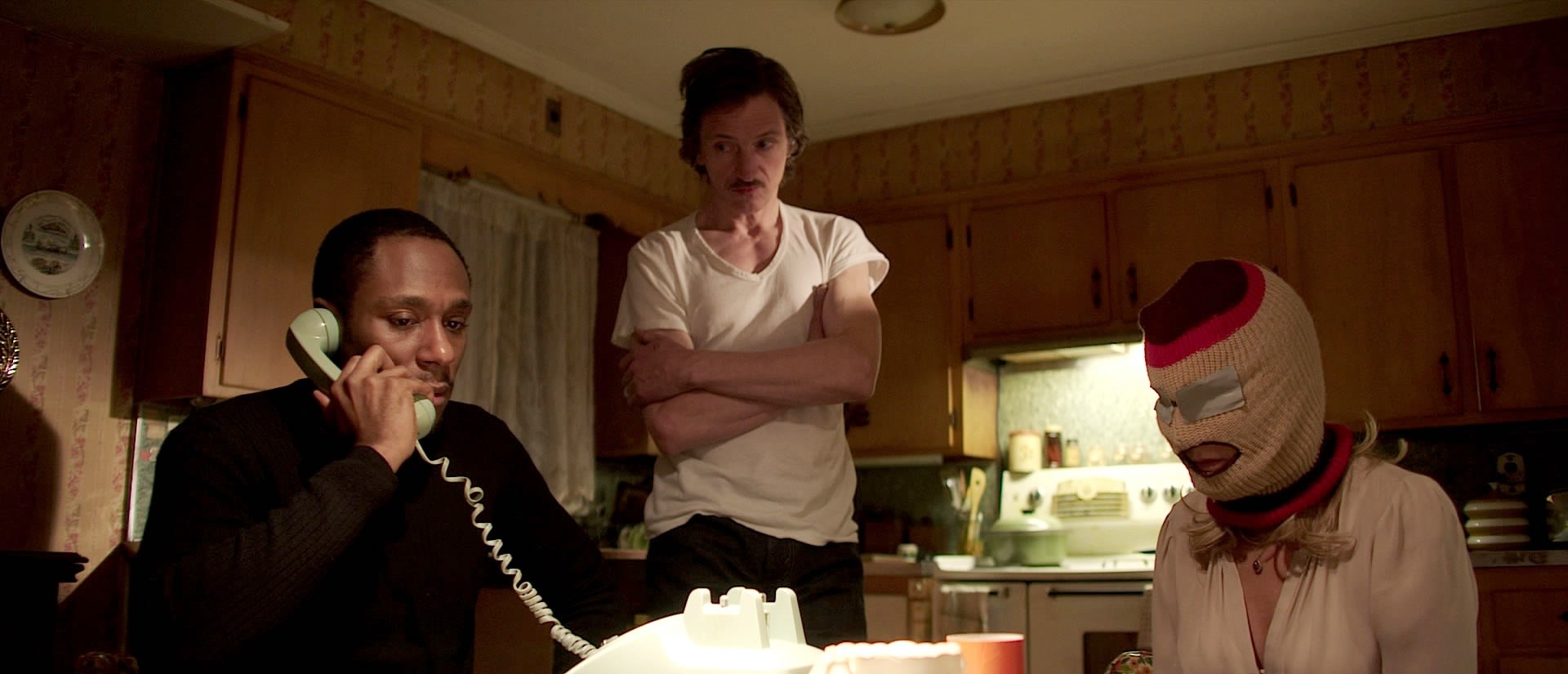 Life of Crime - Aug. 29
The wife of a corrupt real-estate developer is kidnapped by two criminals and held for ransom, but his decision not to pay the ransom sets off a chain of double-crosses. With Jennifer Aniston, Tim Robbins and John Hawkes.
I am sure I missed a ton of films, what are you most excited to see this summer???
Source 1
&
Source 2