Saturday, June 26, 2010
I always get emails about various things happening and I love it because I am one person and miss alot of awesomeness... here is an email I got recently:
Hey Mandy,
I know you hail from the wilds of Canada ;) but I'm sure many of your readers like me, are in the States, so I'm hoping that you could post some info about the Defenders of Wildlife Save Americas Wolves campaign. Alex has filmed a PSA for them which can be found at defenders.org/twilight (it a YouTube vid). The site asks people to encourage the President(restore wolves to the endangered species act) and Congress(PAW act to stop aerial killings in Alaska) to support conservation efforts, they also ask for donations (directly, through texting, and shopping at their store). I think Twi fans will definitely be interested in helping.
Thanks Joyce

btw got the info through
http://community.livejournal.com/blackpack/ and
http://www.themerazeffect.com/apps/blog/
Here's the video:
Thanks Joyce for the email.
Posted by

Mandy's Mind
at 12:55 PM
No comments:


Friday, June 25, 2010
I love these shots, I have become so interested in behindthe scenes filming thanks to the Twilight Saga in my hood....
Funny both the first and this photo are at sets that are now just empty grass lots
Oooh... the meadow is the elusive set.... I love seeing photos of it.... (I'm weird like that)
Posted by

Mandy's Mind
at 11:16 PM
No comments:


Here is Kristen Stewart tonight at the Welcome to the Riley's (WTTR) Premiere at LAFF

How tired must Kristen be?

Can't wait to see this movie? Here's a reivew from @Larry411:


At first glance Ken Hixon's screenplay says Pretty Woman meets My Fair Lady, with businessman Doug Riley (James Gandolfini) on a mission to tame wild stripper Mallory (Kristen Stewart). The story takes us in a more unexpected direction, however, and its originality begins to emerge. Welcome to the Rileys isn't about redemption per se, but the way that we are inexplicably changed by the strangers who serendipitously enter our lives.

The Rileys are Doug (James Gandolfini) and Lois (Melissa Leo), and it's apparent from the start that their marriage has seen better days. While barely hinting at the tragedy which has slowly pushed them apart, Doug spends more and more time away from home while Lois stays locked inside. On a routine trip to a convention in New Orleans, a visit to a strip club places a young runaway (Kristen Stewart) into Doug's lap. What happens next is not as predictable as it seems, and a fuse is lit which burns ever so slowly as the lives of these three lost souls are altered in the most unpredictable ways.

Read the entire Review here
.
Sounds amazing!
[
Source
]
Posted by

Mandy's Mind
at 10:01 PM
No comments:


I was at the grocery store when I saw the following book.... and of course giggled profusely and snapped pics to share with you all...
Now you can dress Edward, Bella, Dracula, Buffy and Spike look-alikes.....
Of course you have to dress them together... and the boys heads come off..... LOL Wee Sookie and Bill too.
All Vampires from all eras and all rules and it seems the Vamps heads are all removable... WTF? So yu can embrace your inner slayer...??
Sorry I am litterally LOLing again right now
Pretty funny eh?
Who wants one?
Posted by

Mandy's Mind
at 7:50 PM
1 comment:


Posted by

Mandy's Mind
at 11:23 AM
No comments:














[Source: Baltimore Sun]
Posted by

Mandy's Mind
at 8:39 AM
No comments:


SO after the red carpet (sorry, black) and then the movie screening (to which hundreds of fans who had camped out got to attend and see) there was the after - party. Fans could have attended (some did) if they planned ahead and bought tickets thrugh the LAFF. Alternatively fans could have attended the 100 Monkeys Concert. Lot's of awesomeness in LA and made me wish I could have afforded to stay longer than just the one week for the Convention, Screening, Be the Shift and Leno... maybe next year? ;)
Anyways, here are some photos from the fab after party which featured an awesome ice sculpture, mini meadows, food, booze, a giant moon and outdoor decor, celebs and lot's of fun....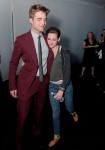 More Here.
Posted by

Mandy's Mind
at 2:29 AM
No comments:


Thursday, June 24, 2010
Posted by

Mandy's Mind
at 8:20 PM
No comments:



His suit colour was bold but it worked, honestly he can pull anything off I think ;)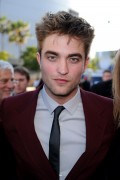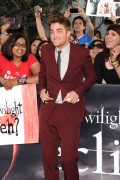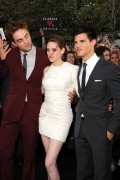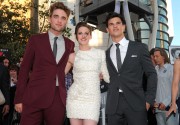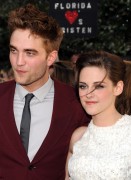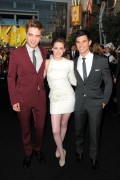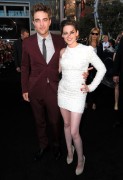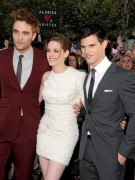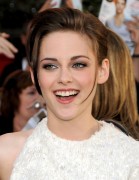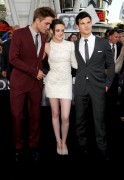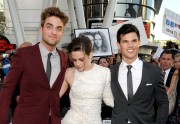 I see twifans.com in some shots...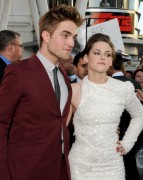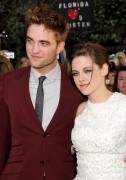 SHe alwayas has perfect eyebrows!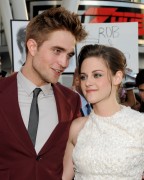 They both look so perfect in this shot...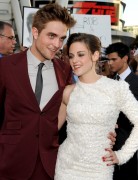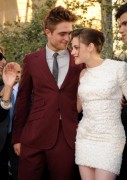 See More Here at Source

[Source: RPLife]
Posted by

Mandy's Mind
at 7:45 PM
1 comment: