If you have not read Hunger Games - DO IT!

I delayed, and delayed and then once I began, there was no stopping me.

I rushed through all three novels in about a week and I loved them!

They will be made into movies and I predict they will be VERY popular.... I plan to blog more about the books and the films as they get going.

At this point there is not any official casting done, but I already have my own ideas on who to cast.

First, let's hear what others say.




Leave Comments on your casting of Hunger Games Below....
•Katniss – Kaya Scodelatio
•Peeta – Hunter Parish
•Gale – Gaspard Uliel
•Effie – Kristin Chenoweth
•Haymitch – Hugh Laurie


After reading several comments and posts from other fan sites here are some suggestions and my own thoughts.

KATNISS:
Erin Sanders:



Deffo has potential. THough not how I pictured her.

Alexandra Daddario:



NGL She wasn't my first pick but she would do a damn good job... I mean she has the PERFECT look!!! I like her a lot!

Chloe Moretz:


To me she looks too young, though after Kick Ass we know she is tough!

lyndsy fonseca:



I really like her as an actress and I think she has the look but maybe a bit old? NIkita is good, she plays a tough chikita, so she could handle Katniss character.

Willa Holand:



She has serious potential also. THey all seem too old though, I mean there are three movies to film! She urkes me (well her character on the Gossip Girl does)

Kaya Scodelario:



Not bad! Not Great.

MALESE JOW:



Cute, but I prefer others.

Hailee Steinfeld:



Younger than many of the other names being tossed around which is likely better if they film all three in the next few years. She has the look and the oomf.

Saorise Ronan:



Looks too whimisical and innocent for me.

Jodelle Ferland: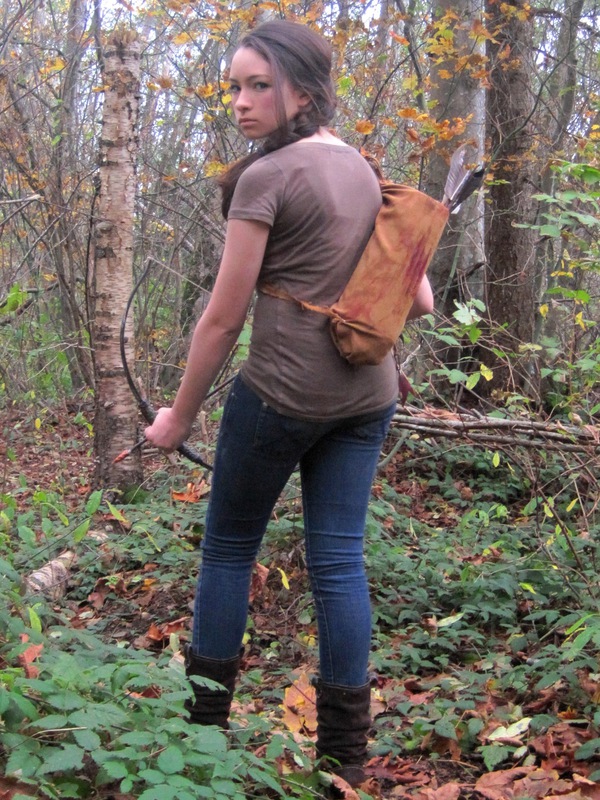 I am bias because Jodelle is a local, she was in Twilight, she is a total doll and I thinks he would do a great job.. she is a bit pale, a bit innocent, but I think she would do a great job!

THOUGHTS????????????????

PEETA:

CHORD OVERSTREET



Not exactly how I pictured him but pretty close. I love him on Glee think he could be perfect! I kind of want a slightly older Peetah and Gale so I don't feel like a perv having a crush on them ha ha

Alex Pettyfer:



Again, not a bad choice, but something is slightly off from how I pictured him. He has a bit too much of a bad boy streak in his appearence I think. Better as Finnick maybe?

Hunter Parrish:



Not how I pictured him but very fitting. Or maybe as Cinna?

Lucas Till:



Cute but not quite right in my opinion.

GALE:
Drew Roy:



I have to say he is pretty perfect. Not how I imagined exactly, but pretty close. rawr

Darren Criss:



Let's just load this movie up with Glee cast ;) ha ha but I think he is stunning, though not sure "tough" enough. Obv. cut his hair ;)

Gaspard Ulliel:



Not bad, not bad at all.

Adam Gregory: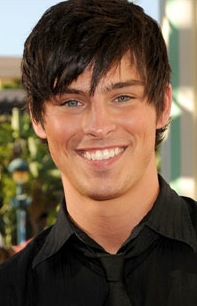 Oh very nice to look at but a bit too pretty, I see more roughness...

Eric Dill:



Not a fan so much for Gale.

Avan JOgia:



Nope, not for me.

Logan Henderson:



Better than Eric Dill but still not quite right.

PRIM:

Abagail Breslin:



She has the look but is a bit older than this photo.


RUE:

Madison Pettis:



Not how I imagined her when I read but def. could work!

Willow Smith:



No, I only see her dad when I look at her ha ha.

Elle Fanning:


Dakota's lil sister? That would be cute! But better as Prim than Rue!

HAYMITCH:

Hugh Laurie:



Not one I would have thought of myself, but a great choice! Apparently he is NOT in the running.

RD Jr



He has so many looks I think they could make him up perfectly if they wanted to.

steve buscemi:



OMG this is the kind of attitude in a guy I thought of while reading, though not the exact look.

Sean Bean:



Great Look! Almost dead on how I saw him reading! I LIKE I LIKE!

Effie:

kristin chenoweth



Again, not who I would have thought of, but a good pick? Who else?

Finnick:
Freddie Stroma:



Wow! I didn't picture him exactly this way but this way is very good indeed! Momma Likey!




Some have him as Peeta but I think he's a better Finnick.


Lot's of sites have done their own predictions:



JabberJays call their dream cast: From left to right; top to bottom: Hunter Parrish, Kaya Scodelario, Drew Roy, Julie Benz, Elle Fanning, AnnaSophia Robb, Hugo Weaving, Thomas Dekker, Justin Kirk, Kristin Chenoweth, and Unknows.)



I am tired... What about Cinna? President Snow? Foxface? Cato and Clove? Greasy Sae? Others?

COmment your ideas and I will update this with more pix and names soon!