Saturday, July 10, 2010
This is supe4r cool to see:

All the Breaking Dawn bookcovers - so cool!

HOw do you all feel now with the wait for Breaking Dawn?

I look at it differently because in thepast even though there was a wait for the movie release there was still filming locally. For Breaking Dawn, filming will commence in the Fall and be partially here in VanCIty and partially in Baton Rouge Lousiana so even though there is a long wait for the film, there will be filming updates from me when they are local and filming updates from me via Louisiana natives while filming there.... not to mention the daily dose of news on our favourite Twilight cast and their other projects and endeavours...

so YES it is a long wait but NO the euphoria or fascination will not fade... the momentum will get stronger and we will all celebrate with the two Breaking Dawn movies...


Hollywood News posted this:


HollywoodNews.com:With "Eclipse" having released more than one week ago, Twilight fans have gotten their fix. Yet, the end of the wait for "Eclipse" marks the beginning of a long road—that to the release of "Breaking Dawn". The final film in The Twilight Saga has yet to even begin production, making the lead time between it and "Eclipse" exceptionally long.


Each of the first three films in The Twilight Saga had an in-between wait of one year or less: "Twilight" released in November of 2008; "New Moon" followed in November of 2009, and "Eclipse" arrived shy of eight months later, in June of 2010. Yet, Summit Entertainment announced last month that the first installment of "Breaking Dawn" will not release until November 18th of 2011. That makes for an in-between wait of some eighteen months, not to mention the wait to the second installment of "Breaking Dawn", which will release at an unnamed date in 2012.


Rumor had it that the "Breaking Dawn" film project took so long to get off the ground due to heated contract negotiations among nearly all parties involved. Secondary actors in particular were known to have played hardball when it came to compensation, and Stephenie Meyer is reputed to have staunchly held on to her rights to creative control.


Yet, did bottlenecks and negotiations jeopardize the film? It's possible that they did. The longer the time to the next release, the greater the possibility that teen fans will outgrow the franchise. There is also the risk that other fans will lose interest, as history has proven even in other strong franchises. Long lead times between seasons jeopardized other media mega-brands, such as "Lost".

Thoughts?
Posted by

Mandy's Mind
at 9:22 AM
1 comment:


Friday, July 9, 2010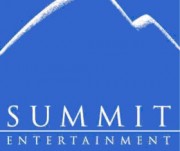 Summit Entertainment's THE TWILIGHT SAGA: BREAKING DAWN will be filmed in both Baton Rouge, Louisiana and Vancouver over the next year starting this fall. The next chapter of THE TWILIGHT SAGA will be released as two separate films with the first of the two slated to be released in theatres on November 18, 2011.

Academy Award® winner Bill Condon will direct both films starring Kristen Stewart, Robert Pattinson and Taylor Lautner along with Billy Burke as Charlie Swan as well as returning members of the Cullen Family including Peter Facinelli as Carlisle, Elizabeth Reaser as Esme, Jackson Rathbone as Jasper, Nikki Reed as Rosalie, Ashley Greene as Alice and Kellan Lutz as Emmett.

The project, based on the fourth novel in author Stephenie Meyer's Twilight series, is currently being written by Melissa Rosenberg with Wyck Godfrey, Karen Rosenfelt and Stephenie Meyer producing.

THE TWILIGHT SAGA: BREAKING DAWN illuminates the secrets and mysteries of this spellbinding romantic epic that has entranced millions.

Twilight Lexicon writes:
There is no specific information as to exactly what will be filmed in which location. There is speculation that since Jacob's House, the Quileute beach, and the meadow physically exist in the Vancouver area that those locations would likely be used again. Interiors could obviously be built in either location. Bella's house is a modular, transportable unit. It too could be in either location. Scene on Isle Esme and in the hunt for Cullen supporters in the confrontation could lend themselves nicely to Louisiana geography.
Mandy's Mind
- Well I have been suggesting Vancouver for filming this all along but I was also first to say no way to Louisiana so for that I will eat my words and follow up with a "told you so" - which brings me back to about even on the right/wrong scale doesn't it?
Regardless I am excited to have some Vancouver filming and to be honest, certainly ok with sharing the excitement (and drama) with Louisiana. I have spent a lot of time down there especially in Hammond and New Orleans, so I am familiar with the area and the people.
I'd love to see a charity event down there featuring all the local Vampires ;)
What do you think about this news?

Posted by

Mandy's Mind
at 3:31 PM
No comments:


My husband texted me ths information which I tweeted... and had a lot of people tweet me back with questions so I did some research, here it is...
Seattle Times reported Wednesday:
Rescue teams are searching for a crew member after a Coast Guard helicopter crashed in the water near James Island off of La Push on the Olympic Peninsula. Two other crew members have been hospitalized with injuries and a third was recently located, according to the Coast Guard.
The condition of the third crew member was not immediately disclosed.
Today's update Q13 Fox:
SEATTLE - The U.S. Coast Guard Friday started removing pieces of the wreckage of a helicopter crash out of the waters off La Push. Up until now fog has hampered efforts to do so. The crash killed 3 crew members Wednesday and left one in the hospital.
The sole surviving crew member is in satisfactory condition. He has been identified as Lt. Lance D. Leone, 29, of Ventura, California.
The other three crew members who were killed are:
Lt. Sean D. Krueger, 33, of Seymour, Conn. The Aircraft Commander is married with three children.
AMT1 Adam C. Hoke, 40, of Great Falls, Mont. The Air Crewman is single with one child.
AMT2 Brett M. Banks, 33, Rock Spring, N.Y. The Air Crewman is married with two children.
Photos and additional details here
"Our thoughts and prayers are with the families, co-workers and friends of the survivor and with those that have lost their loved ones to this tragic accident. Team Coast Guard nationwide mourns this loss," said Rear Adm. Gary T. Blore, Commander of the 13th Coast Guard District.
All four crew members were recovered from the crash Wednesday. Officials say they were based in Sitka, Alaska.
Officials indicated they found power lines down near the crash site. Although they are still investigating, they believe this may have caused the crash.
Multiple U.S. Coast Guard units responded to the MH-60 Jayhawk helicopter crash. Only four crew members were in the helicopter at the time of the crash.
Officials say two crew members were rescued by tribal members of the Quileute Nation. Darryl Penn, the harbormaster for the Quileute Nation in La Push, heard the crash and saw the wreckage. Penn said he and his cousin raced out to the wreckage on a small boat and were able to reach two of the members, who were "pretty banged up." He found one of the crew members in the water, wet suit on, and the other in the wreckage. (The complete interview can be found in our related links.)
He said they were conscious but in pain. "You know, these guys are out here for us, for the guys who fish," Penn said. "When they go down, it's scary."
The helicopter was coming from Air Station Astoria in Oregon. They were on their way to Sitka, Alaska. The Coast Guard lost contact with the helicopter at 9:32 a.m.
[
Source
Via My Husband who knows my Twilight obsession and likes to text me things I don't know about - love him]
Posted by

Mandy's Mind
at 1:37 PM
No comments:


Thursday, July 8, 2010
Earlier I posted Rob with the puppy on set
now here are some more photos from Water for Elephants set


[RPLife Via Twilightish]
Posted by

Mandy's Mind
at 11:29 PM
No comments:


I didn't love IMAX as I
blogged before here
. But still, I am not shocked at this news....
According to
The Numbers
:
"As expected, The Twilight Saga: Eclipse had a huge opening on IMAX; in fact, it set a record, pulling in $1 million during midnight screenings alone. This broke the previous record of $950,000 held by Transformers: Revenge of the Fallen. Over the six days, the film made $9 million on 193 IMAX screens domestically, while it added $235,000 on just 11 IMAX screens internationally.
Also announced this week were the results of IMAX's second quarter at the box office, and they were impressive. From April to June, IMAX pulled in $115.0 million, which is a 37% increase from the same time last year. It goes without saying that this is much stronger than the industry at large. Over the first six months, IMAX has generated $347.2 million in ticket sales, more than triple last year's pace."
[
Via Lexicon
Posted by

Mandy's Mind
at 11:02 PM
No comments:


I can't wait for this - call me crazy but I love seeing Kristen Stewart outside of Bella, she so fits the rocker, bad-ass, hard-core chick....
Posted by

Mandy's Mind
at 11:00 PM
No comments:


Big Brother 12 started tonight... love it!

It's a massive committment, 3 days a week, plus after hours if you have Showtime (I don't for some reason - even though I have every channel.... maybe it's a darn Canadian thing - but I can't find it!!!) plus the 24-7 feed (I don't subscribe but that is because every year I think there is no need then half way through the season I wish I had but refuse to pay for it for only half a season ha ha - imma dork) but I do stay online reading people who have live feeds report on the happenings and screen capping exciting moments... I usually can't wait to see most things live and spoil myself with online4 stuff - but I always SAY i wont ha ha

ANNNNYWAYS - - - - - - despite all those things - I LOVE IT!

It is my summer guilty pleasure, well that and spiked watermelon Mmmm....

Tonight we were introduced to the house guests and told about this seasons plot twist - a saboteur or a person whose mission it is to ruin everyones time in the house... if that person makes it to the hald way point they win $50k - sweet and fun!!!

If you missed it Hayden is HoH and Brittany hurt her knee (or did she?) playing HoH game.. Monet won $10k

I love this show and I am excited about the house guests I already sense the drama and love and showmances a brewing.... PLUS I already saw spoilers on who Hayden nominated - - - should be interesting... next Thursday is live eviction and we get to see who the saboteur is - yay!

ok - end rant - but if you don't watch this show you should - highly addicting
Posted by

Mandy's Mind
at 10:53 PM
No comments:


MTV Writes:
In June, Summit Entertainment announced that "The Twilight Saga: Breaking Dawn" will be released as two separate films, with the first part arriving on November 18, 2011. Though no release date for the second part has been announced, the conventional wisdom has been that the second part would follow in the summer of 2012.

Not so fast. Summit distribution chief Richie Fay told MTV News that no such decision has been made and that the studio is still exploring multiple release dates, not just ones in the summer.

"We've targeted a number of dates, and we have yet to determine when it will happen," Fay said. "We haven't even determined that it will be the summer. It's still the source of discussions."

Of course, studios always explore various release dates for pictures, especially established blockbusters, and the fact that Summit hasn't committed the second "Breaking Dawn" to the summer season shouldn't be mistaken for confusion or indecision within studio headquarters.

But the 2012 summer movie calendar is rapidly filling up, not necessarily with films that widely share an audience with "Breaking Dawn," but with established franchises or properties in their own right. That May will offer "The Avengers," "Madagascar 3" and "Men in Black 3," while June delivers a "Star Trek" sequel. The rebooted "Spider-Man" has already nabbed the July 4th slot (occupied this year by "Eclipse"), followed closely by another "Ice Age" and a third "Batman."

Surely there's room here for "Breaking Dawn," but Summit now has experience releasing "Twilight" movies both in the summer and the fall. And, as Fay says, the studio might not be ready to pick a season for "Breaking Dawn" until "Eclipse" finishes up its theatrical run.

"We might have a preference when we see where 'Eclipse' ends up," he said of choosing one season over another. "It certainly might color our thinking, but we're comfortable with either place. Right now, it's a bit early in that stage of planning."


Thoughts?
Posted by

Mandy's Mind
at 10:20 PM
No comments:


Ashley Greene looking hot as ever... well... almost as hot as ever... the SoBe painted on swimsuits are tough to top LoL

[Source]
Posted by

Mandy's Mind
at 8:04 PM
No comments:


Something is wrong - this looks like wax Rob?
Posted by

Mandy's Mind
at 8:01 PM
1 comment:


Sorry real life sucks and has dominatedmy time these past few days, I promise to update tonight I have a ton to say and share so tomorrow morning be prepared for some heavy reading, viewing and drooling material :)

Cheers,
Mandy

PS - If ever you are bored, browse my sidebar for awesome posts from the past.

PPS - A few new posts today - scroll down to enjoy!
Posted by

Mandy's Mind
at 12:16 PM
1 comment:


Adorable!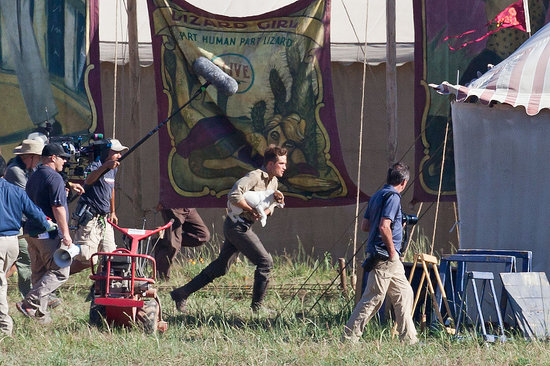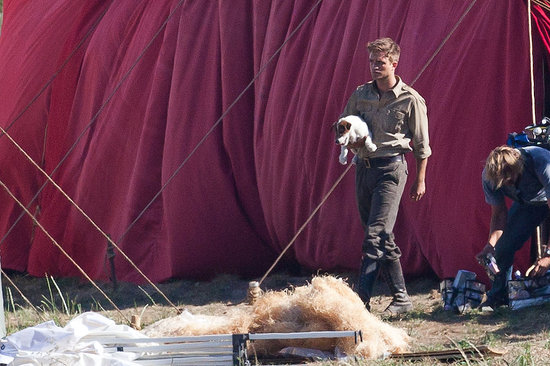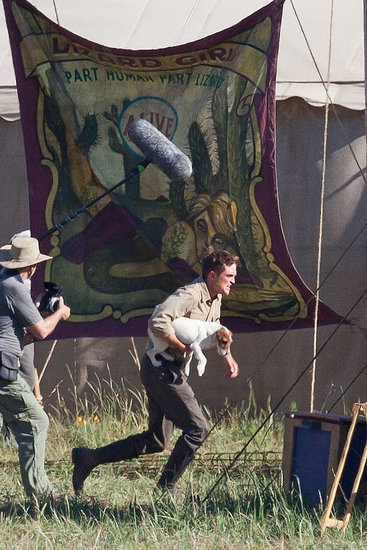 [Source]
Posted by

Mandy's Mind
at 12:04 PM
1 comment:


Posted by

Mandy's Mind
at 11:52 AM
No comments:


Posted by

Mandy's Mind
at 11:04 AM
No comments:


Love it! I am a bit of a tattoo addict myself, though I have slowed down since you know having less money to do all the designs i want.... one day (no not a twilight tattoo ha ha)

" The shop was quiet yesterday with all the heat outside but Twilight movie star Nikki Reed and her brother made it in to Daredevil for new tattoos. They got matching white tattoos on their arms. Nikki plays blonde Rosalie in "Eclipse".


Source: DevilCityPress Via: http://www.twifans.com/profiles/blogs/nikki-got-a-tattoo
Posted by

Mandy's Mind
at 10:12 AM
No comments:


I love the frizzed out hair on her - very awesome photoshoot!

[Source]
Posted by

Mandy's Mind
at 10:06 AM
No comments: