Everyone knows the "big three" (No, not Rob, Kristen & Taylor) Jennifer Lawrence, Liam Hemsworth and Josh Hutcherson are the new "big three" as the leads in The Hunger Games.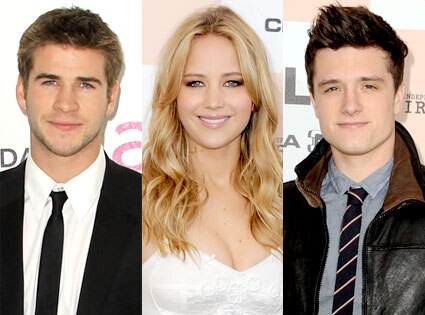 But there are dozens of other cast and if youare anything like me, it is tough to keep track.

So here is a who-is-who for Hunger Games which began filming today.

EW has


Woody Harrelson (Haymitch Abernathy)
Harrelson (Zombieland, 2012) will take on the crucial role of the only living resident of District 12 ever to win the titular to-the-death games and the mentor to current District 12 tributes Katniss (Jennifer Lawrence) and Peeta (Josh Hutcherson). He starts off the series as a burned-out drunk, but Haymitch ultimately begins to see Katniss and Peeta as his poverty-stricken district's best hope for winning the games and helps them as best he can.



Stanley Tucci (Caesar Flickerman)
The always elegant Stanley Tucci will vamp it up to play Caesar Flickerman, the smooth-talking, just this side of oily interviewer at the annual Hunger Games. Expect his hair, eyelids, and lips to be dyed a powder blue and his suit adorned with a thousand twinkling electric bulbs. It is Flickerman — and his probing questions — who introduces Katniss and the other tributes to the Capitol audience.



Wes Bentley (Seneca Crane)
The American Beauty star plays the 74th Annual Hunger Games Head Gamemaker, who makes a decision at the end of the first book that sets the course for Suzanne Collins' dystopian trilogy.



Elizabeth Banks (Effie Trinket)
The pink-haired, sadistically bubbly Trinket serves as an escort for District 12 tributes Katniss Everdeen and Peeta Mellark. Also a bit of a social climber, Trinket is all too excited to be part of the reaping.



Amandla Stenberg (Rue)
The 12-year-old District 11 tribute reminds Katniss of her younger sister, Prim. That association leads Katniss to team up with the young tribute in an alliance that has a lasting effect on the Hunger Games heroine throughout the entire trilogy.



Alexander Ludwig (Cato)
Ludwig (Race to Witch Mountain) will be the nasty piece of work from District 2 who is a hulking, fiercely competitive specimen and perhaps Katniss' biggest threat in the reality TV fight to the death.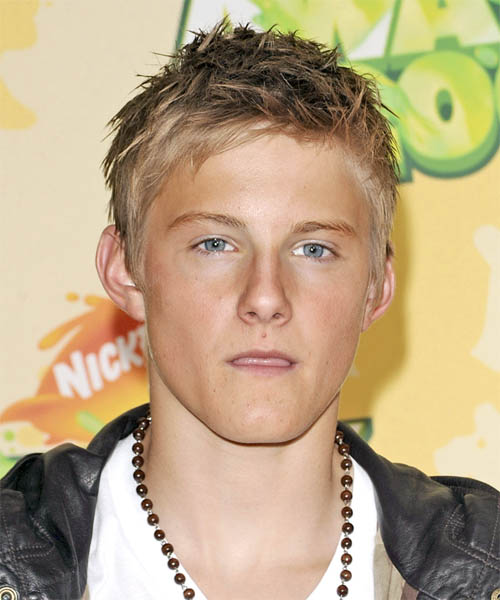 Isabelle Fuhrman (Clove)
Fuhrman (Orphan) will play the expert knife-thrower from District 2. Clove has been known to take tremendous glee in killing her competitors.



Jackie Emerson (Foxface)
Emerson, whose big break up until now was voicing a role in 2004's Father of the Pride TV series, will play the quick and sly tribute from District 5. Nicknamed Foxface by Katniss, she is a clever nemesis who never utters a single word in the book. Though she does let loose a mean laugh after the Careers' food supply is decimated.



Leven Rambin (Glimmer)
Tall and beautiful, Glimmer is still quite deadly. Partnered with Marvel, her fellow tribute from District 1, she is also cunning and not above cheating.



Jack Quaid (Marvel)
A strong, ruthless Career Tribute from District 1, Marvel has trained most of his life for the Games and shows no mercy. In the book, he is never mentioned by name. It is only in Catching Fire that we learn it.



Dayo Okeniyi (Thresh)
A powerful, intimidating force from District 11, Thresh proves to be a formidable opponent — and a surprise ally for Katniss within the arena.



Kalia Prescott (District 3's female tribute)
Prescott, whose resume boasts a black belt in Tae Kwon Do, will play the girl tribute from District 3. She has a tearful goodbye scene with her parents and younger siblings before being whisked away to the Hunger Games.



Ian Nelson (District 3's male tribute)
The boy tribute from District 3 manages to align himself with the Careers, who exploit his skills in technology and electronics.



Imanol Vepez-Frias (District 9's male tribute)
Not only is Vepez-Frias a relative unknown, not much is known about District 9 or either of its tributes. But the male tribute does play a pivotal role in Katniss's survival.



Annie Thurman (District 9's female tribute)
Thurman will take on the role of the unnamed and barely seen tribute.



Samuel Tan (District 8's male tribute)
The unknown actor will play the male tribute in Panem's District 8, a region that figures predominantly into Suzanne Collins' trilogy.



Mackenzie Lintz (District 8's female tribute)
The unnamed female tribute from District 8, played by unknown actress Lintz, has a tragic run-in with Peeta (Josh Hutcherson) in the first novel.



Ashton Moio (District 6's male tribute)
Very little is known about District 6 — including this unnamed tribute, who will be played by Moio, an actor who has appeared in series like No Ordinary Family and Dexter.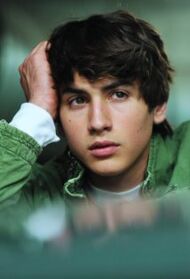 Kara Petersen (District 6's female tribute)
Stuntwoman Petersen — whose work appears in J.J. Abrams' upcoming Super 8 — should boast the skills necessary to play the unnamed District 6 female tribute.

http://images.wikia.com/thehungergames/images/2/2b/Kara.jpg" width=300>

Chris Mark (District 5's male tribute)
Mark — an actor with a stunt work background who has also had roles in projects like The Mummy: Tomb of the Dragon Emperor and Unnatural History — will represent as District 5's male tribute. He remains nameless throughout the Hunger Games.



Ethan Jamieson (District 4's male tribute)
A young tribute in the affluent Panem district, the unnamed boy runs into trouble at the Cornucopia.



Tara Macken (District 4's female tribute)
A skilled player, the unnamed District 4 tribute is a Career who forms an alliance with other Careers, the unnamed District 4 boy (Ian Nelson) and Peeta (Josh Hutcherson)



Dakota Hood (District 10's Tribute Girl)
The Panem District known for livestock sends Hood's unnamed tribute to the reaping. And, undoubtedly, Hood dealt with hunger filming 2007's Scripture Cake: A Southern Cuisine Movie.




Jeremy Marinas (District 10's Tribute Boy)
Marinas' unnamed District 10 tribute might walk with a limp, but the actor certainly has full use of all his extremities, based on his impressive stunt work: He's appeared in The Green Hornet and will be seen in the Sherlock Holmes sequel.



Gary Ross (Director)
He wrote the screenplays for winners like Big and Dave, and directed Pleasantville and Seabiscuit, for which he earned an Oscar nomination. ''If you look at my work, even though it may not be quite as intense as the Hunger Games, there's an antiauthoritarian streak that runs through all that.



Also... there is... (according to imdb which is not always accurate)...

Willow Shields as Primrose Everdeen


Paula Malcomson as Mrs. Everdeen



and various others.

MANDY'S MIND -
What do you think? I am loving some of these unknowns, they have pretty good looks. I am also so excited that filming started today. Hope to get set pics like we did with Twilight ;)


[Source: EW and imdb and Google Search]