I remember the outrage an shock coming from fans over Rue being "black" but also Laurent. [Side note: Catherine Hardwicke said Stephenie described him as "olive skinned" and then said, "and I love black olives" ha ha Oh Catherine!]
Anyhow, this article was shared on facebook by a colleague and I wanted to share it with you. It looks at race and casting and fan reactions... great read!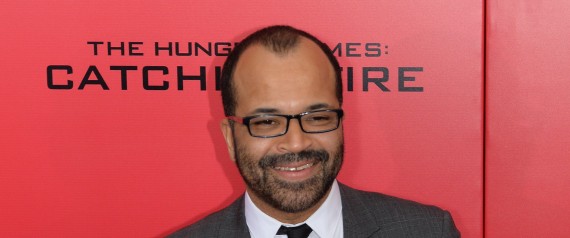 After watching Hunger Games: Catching Fire this weekend, I was pleased to see that Beetee, the brilliant inventor and electric genius from District 3, was played by none other than Jeffrey Wright. I was also pleased that I didn't hear any muttering in the theater about the fact that Beetee was black. We all remember the disgusting racist backlash when the first installment of the film cast Amandla Stenberg, a young black actress, as Rue (despite the fact that Rue was indeed black in the book). But my pleasure didn't last long. The next day on the bus, I overheard a young woman and her friends -- who had just come from the film, apparently -- exchanging their thoughts about what they had just seen, and the young woman said, "I thought it was awesome. Well, except for Beetee. Why the f*ck did they make him black? Beetee wasn't black."

Folks. Let me tell you something. You might want to sit down, because this could be a shocker for you. Here it is. Are you ready?

The Hunger Games is not real. (Gasp.) I know. Stunning. This dystopian world in which children are sent into an arena to fight to the death is, in fact, fictional, imaginary, fantastical. And you know what that means. That means that the appearances of the characters therein are also not real. That is, they are subject to the imagination of the reader. Katniss is described as "olive-skinned," which can be interpreted semi-loosely, but Beetee? He was merely described as having "ashen skin" and black hair. Lots to play with there. Right? It's a book. He looks different to all of us in our heads.

But that's not what this is really about, is it? After hearing this young woman's comment, I jumped on Twitter and searched mentions of Beetee's name. I came across the usual racist vitriol...
Read entire post here