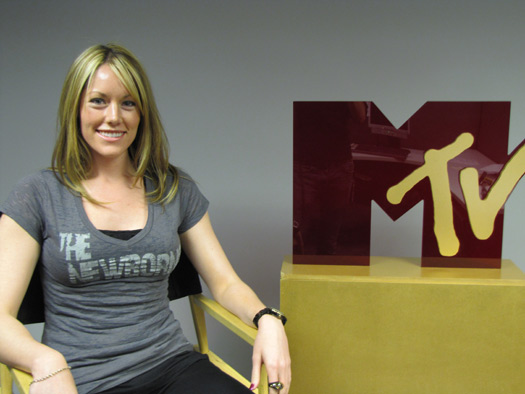 The "Newborns" burnout v-neck tee ($30) makes a statement on the front, which might give away your secret Stephenie Meyer obsession to the world, but a real woman shouldn't be afraid to strut what she loves in public


MTV reports on the new merch coming to NOrdstrom's for Eclipse.


The Luna Twilight Duwop "Blush" Lip Venom ($16) has to be the best stuff to hit the make-up industry since that lip-plumping craze five years ago. This gloss is a must because it is great for moisturizing and it gives lips that all-day fresh color appearance. If you often forget to reapply after lunch like me, it's no biggie because it stays on for hours (plenty of time for some vampire makeout sessions ... wink wink!). The formula has a venom-tinged conditioning oil combined with a pink-plumping lip stain great for a youthful and gorgeous appearance.

Nordstrom's line, which will be found will in the BP. department in stores, will be available for preorder beginning next Saturday, and in-store and online purchasing will start June 5!