The twi-tri have arrived in Vancouver.
Twitter was a frenzy of RT's from people at the airport seeing the celebs arrive.
I wasn't there but here is what I know:
- They arrived private jet
- They exited on the runway / tarmat
- They then had to come into the airport for customs
- They left and some fans and paps obtained photos and videos
- 9 cars "chased" them to their hotel
Photos and Videos have popped up and Rob was wearing a retro MTV jacket, football style.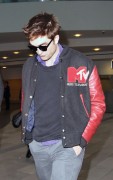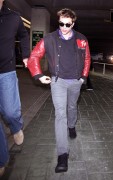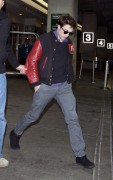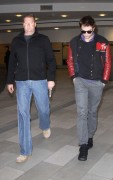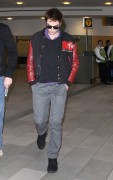 Also @punkd_images twit pict these shots:



See more at Lainey Gossip.

Who is excited? Taylor is rumoured to have arrived but no one saw him so who knows?



[Via TwiFans]


**Scroll down for yesterdays arrivals and Cottage Set exclusive Photos**