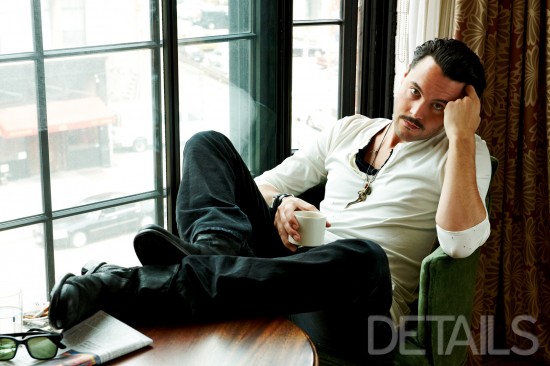 "With a breakout role in Martin Scorsese's new project, the 27-year-old Brit proves he's got more than Hollywood good looks and a famous last name (as in Grandpa John and Aunt Anjelica)—he also has a legitimate knack for the family business.

Details: In The Twilight Saga: Eclipse, you play the former fiancé of Edward's sister, Rosalie. How did you land the part?
Jack Huston: I auditioned for another part—a newborn vampire—and kind of shocked the producers. I acted like a junkie. I hadn't slept the night before and had drunk lots of coffee. Everyone was like, "Um, a little too edgy." But they liked me enough to offer me this part instead."


Read More Here.

Mandy's Mind - Also in the Eclipse Movie companion they talk about how Jack's hair was long for another role so they slicked it back and stuck a fedora on him for his wandering through the ark with Rosalie. I looked at that scene again and you totally can't even tell.