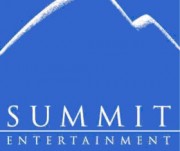 The release date for Breaking Dawn: Part 2 has been officially announced by Summit Entertainment.
This just in from Summit Entertainment:
The Twilight Saga: Breaking Dawn – Part 2 – 11/16/12
Director: Bill Condon
Cast: Kristen Stewart, Robert Pattinson, Taylor Lautner
The astonishing conclusion to the series, THE TWILIGHT SAGA: BREAKING DAWN, PART 2, illuminates the secrets and mysteries of this spellbinding romantic epic that has entranced millions.
Twilight Lexicon
writes:
The movies will film a la Lord of the Rings style concurrently from late October/early November 2010 until April/May 2011 in both Louisiana and Vancouver.
The footage of each film (and educated guess on our part) will appear at Comic Con 2011 and 2012
The movies will powerhouse the MTV Movie Awards, and the Kids choice Awards.
Part 1 to debut: 11/18/11
Part 2 to debut: 11/16/12
Mandy's Mind
- Can you believe it? 2 more years of Twilight Movies and waiting - - - I am excited!!