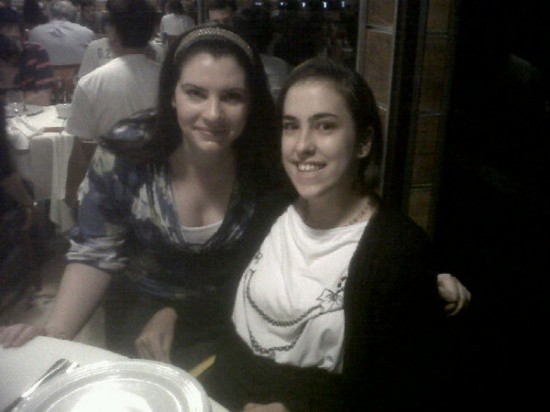 Stephenie Meyer has been spotted out and about in Brazil, while Robert Pattinson and Kristen Stewart have stayed inside the hotel. Brazillian fans are especially passionate it seems and this may be good planning on their part. Nonetheless, lot's of fantastic stories have emerged from fans who have had touching encounters with Stephenie....

More...

Twilight Lexicon writes:

Robert Pattinson and Kristen Stewart (or Ashley Greene for that matter) have not ventured outside the hotel. Stephenie Meyer has gone out. Yesterday she had dinner out with fellow producer Wyck Godfrey(I told you guys in Brazil you should be paying more attention to the middle-age, pasty, white guys in glasses! :p If Wyck was their earlier and unobserved, you can bet Bill Condon is there too! ). One fan who was eating at the same restaurant has her account on Foforks.


"Look, me, my mother and my friends (and Rafaella Julia Perez, and her sister) Found Out That Stephenie was going to Porcão (restaurant), and went there. Then, we got in, made friendship to the waiter, and When We Were done eating, Looked at her table and saw her coming to Our table. Then I thought, "Wow, I can not believe it." Then she cam, Talked to us, I Told her I have a blog and like to write, and She Gave Me the super advice, she told me to never stop writing , told me to write EVERY day, all my dreams, my desires, That Was That She started this way. She was really caring and affectionate, I loved her. Then she signed books and took Our pictures, then left. There Were her with the security, the translator and another security. She looks like a doll and is really caring, and I loved meeting her."





See full photos here.